Missouri State
1-AA games like this one always bring predictable message board reactions, especially when you are a decent, but far from dominant team like K-State is this year.  It was a fairly comfortable win, like most expected.  K-State excelled in some areas, exploiting a less talented opponent.  And certain areas should casue concern, showing that we are a team with multiple flaws.
Defense seems to be the area that brought out the best of the pessimists, and there were plenty of legitimate complaints.  Namely a defensive line that showed an inability to put pressure on MSU's quarterback, several defensive backs that struggled in man coverage, and a failure to create any turnovers.  That said, it was apparent most of the game that we were not going to take many risks defensively, blitzing very little and mainly playing variations of man defense with 1 or 2 safeties over the top, mostly leaving 6 or 7 men in the box to defend the run.  It was only as the game went along did the weaknesses show up more glaringly.  Keep in mind that through MSU's first 6 possessions the Cats only gave up 0 points and 75 yards in 29 plays.   Even after 10 possessions and 35 minutes of football, MSU only had 7 points and 208 yards on 45 plays.  K-State led 34-7 at that point, had held the ball for over 19 minutes compared to 16 for MSU, and for all intents and purposes the game was over.
That said, those weaknesses that showed up are still things that can (and will) bite this team as the season goes along.  There isn't any good reason that we allowed MSU to control the game with 17 points and 261 yards on 41 plays as they held the ball over 16 minutes during the last 24 minutes of the game.  But at the same time this wasn't completely surprising from a team we know has a decent, but not dominant defense, and a team that doesn't have a ton of depth on that side of the ball.  MSU had enough talent that they were going to exploit it if we allowed them to control the football and over the last 1/3 of the game that's exactly what we did.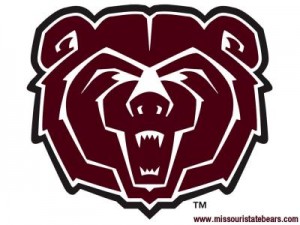 The offensive performance was more impressive, even if it was only against 1-AA competition.  We showed explosiveness both in the running and passing game, which should be expected, but most importantly some playmakers besides Daniel Thomas made plays.  Still, the pressure we allowed, two 3 and outs in our first 3 possessions, and the inability to finish drives early are areas of concern.
The biggest positive out of this game was getting the passing game going.  Part of the reason we started so slowly is Snyder was intent on running Thomas as 7 of our first 8 plays were Thomas rushes, mostly against 8 and 9 in the box.  And he was still able to take one of those 45 yards for a score, largely on his own.  The next possession Snyder finally brought on the Carson Coffman show, but K-State still struggled to finish off drives with a missed FG and resorting to a fake FG to finally score a second TD in the 5th possession.  Still, as the game went along Smith and Quarles showed an ability to make some plays at the WR position, and Coffman had some nice throws, the most impressive ones were finding targets on the move after being flushed from the pocket.  He showed some decent arm strength with down the field throws, but at best it is still average.
Still, while the first 2 games have shown that our big offensive line will allow us to move people much of the time off the line of scrimmage and lead to an effective running game, they seem to struggle against smaller and quicker defensive players in the passing game.  Granted we only gave up 1 sack, but many of the issues that UCLA brought with their pass rush were still there this week, fortunately Coffman did a much better job escaping and getting rid of the ball.
Overall the impressions from this game still show what this team is going to be; a team that likely should finish .500 and go to a bowl, but it will take more guys making plays from the defense, and guys other than Thomas on offense to go beyond that.  The next two weeks will show us a lot as we face two solid, but not great football teams.