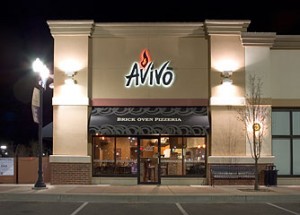 The rumblings are true. It's time once again for the annual goEMAW philanthropy, benefiting Big Brothers Big Sisters. This year, goEMAW.com has registered as a small business and is competing to be one of the top 5 companies in that category, for which it would receive the golden bowling pin trophy at the awards ceremony in December. It's hoped that the ceremony will coincide nicely with the HugginsPak and that many of you can be in attendance.
Unlike every other company we're competing with, we only have one team with which to raise all the money. Despite that handicap, the goEMAW team has already raised $2,215.00 as of this posting. We'd like to raise $7,000 which would almost assuredly get us first place, but by last year's standards, $4,500 should get us in the top 5.
The event is Bowl For Kids' Sake, although the bowling aspect isn't prevalent anymore. Our team is bowling April 15, but there are no more "per-pin" pledges, and donations can be made for a month or so after that. That said, we'd like to have this project pretty well wrapped up by that weekend.
In addition to asking for straight donations, we've organized a dinner this Tuesday April 5 at Avivo Pizzeria in Wichita. Starting at 6pm, WichitaPizzaCat has arranged for a buffet dinner to be provided for the low cost of $10, with all proceeds going to the BBBS fund. If you're anywhere close to Wichita, come to this. If you're not, get anybody you know who can go to go.
Amongst others, team members include MIR, Gooch and myself. Donations can be made at:
Trim: http://kan.st/8w
MIR: http://kan.st/8x
Gooch: http://kan.st/8y
Johnny Wichita: http://kan.st/8I
A who's who of (go)EMAW celebrities have already donated. We hope you can spare a few bucks, too. We haven't asked for much (anything?) the past year+, but we'd really appreciate everyone's help on this project.
Also, Haverhill has already been put on notice that he will be banned if he doesn't donate $100. Not sure how he's coming along with that but if you like having him around, you can always donate the money in his honor to keep him here.
Please help out, and get in touch with any of us if you have any questions or any ideas on how we could spread this even more.
T-Y,
Trim